Save the date for our London panel discussion,
Effective Legal Resourcing: Becoming a Better Business Partner
November 13th 2019: 08:00 am
Location: Montcalm Royal London City, 22-25 Finsbury Square
Please note, this event is for corporate legal professionals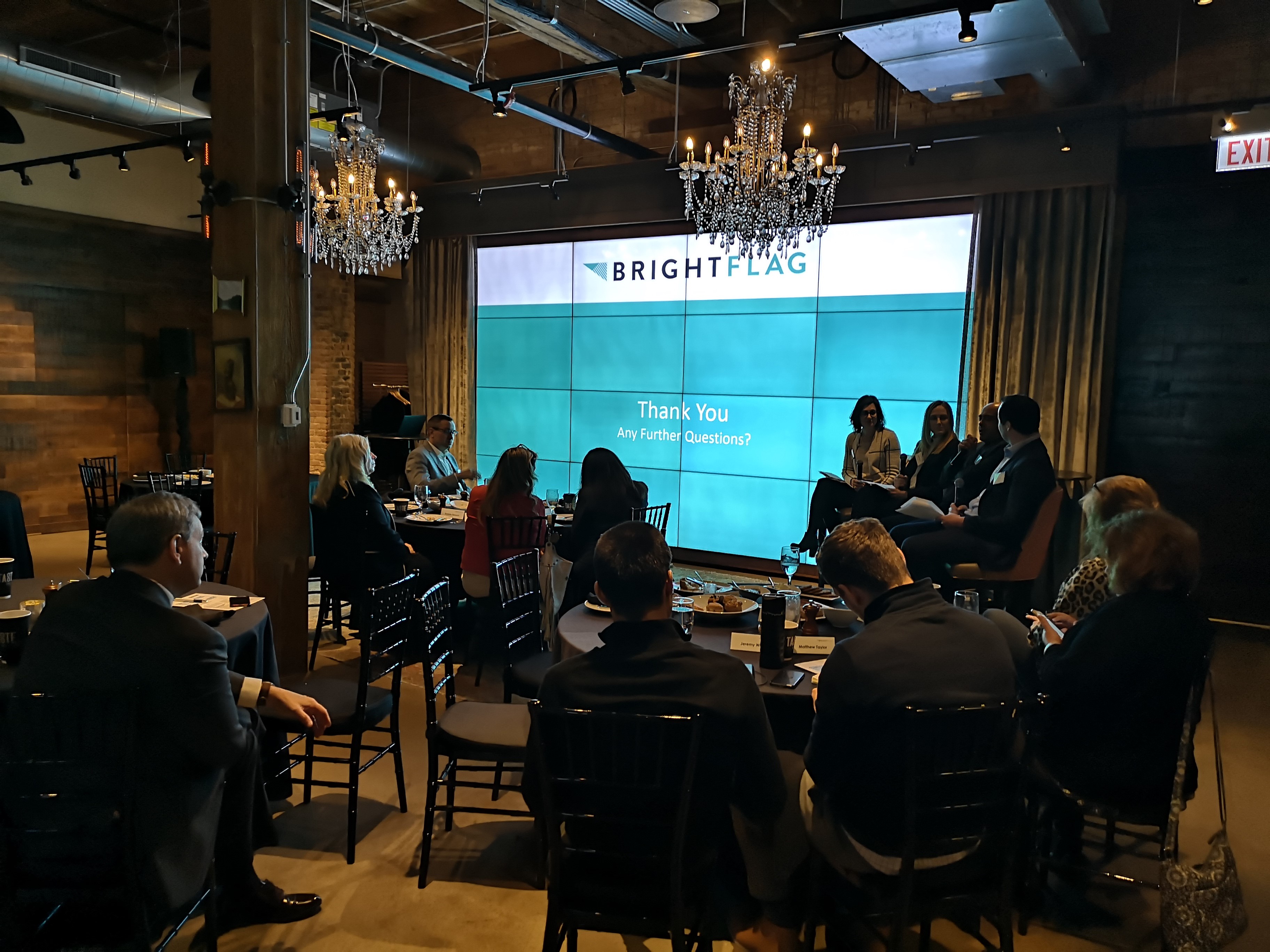 Being a better business partner to the wider organisation is a point of increasing importance for today's corporate legal professionals. Join our interactive panel discussion over breakfast to hear practical experiences from your legal peers.
We'll discuss how today's legal teams are using data to identify the optimum resourcing mix for their organisation, more efficient delivery of legal services, effective cost control, and the business outcomes from these initiatives.
Meet our panelists:
Curt McDaniel - Chief Legal Officer at Ferring


Stéphanie Hamon - Head of Legal Operations Consulting at Norton Rose Fulbright
Jose Cofre - Head of Legal, Europe at Olam


Alex Kelly - COO and Co-Founder at Brightflag
Agenda:
08:00 a.m. Registration, breakfast, coffee and tea
Register and get to know your peers over tea and coffee. The most important meal of the day is served at 8:15 a.m.
08:30 a.m. Legal service delivery: from foundation to maturity
Alex Kelly discusses Brightflag customer case studies and how they're handling legal service delivery with legal technology to introduce the morning's topic.
08:50 a.m. Breakout group discussion about legal service delivery
A chance to knowledge share through discussion with your peers about challenges and experiences, facilitated by event organisers.

09:10 a.m. Panel discussion - Effective Legal Resourcing: Becoming a Better Business Partner
Our panelists share their own insights and experiences on how legal can become a better business partner.
09:50 a.m. Panel questions & answers
Dedicated time to ask our panelists questions, but feel free jump in during the discussion too.
10:00 a.m. - 10:30 a.m. Post panel networking
A chance to follow up on earlier discussions and introduce yourself to your peers before you head back to the office.